Bio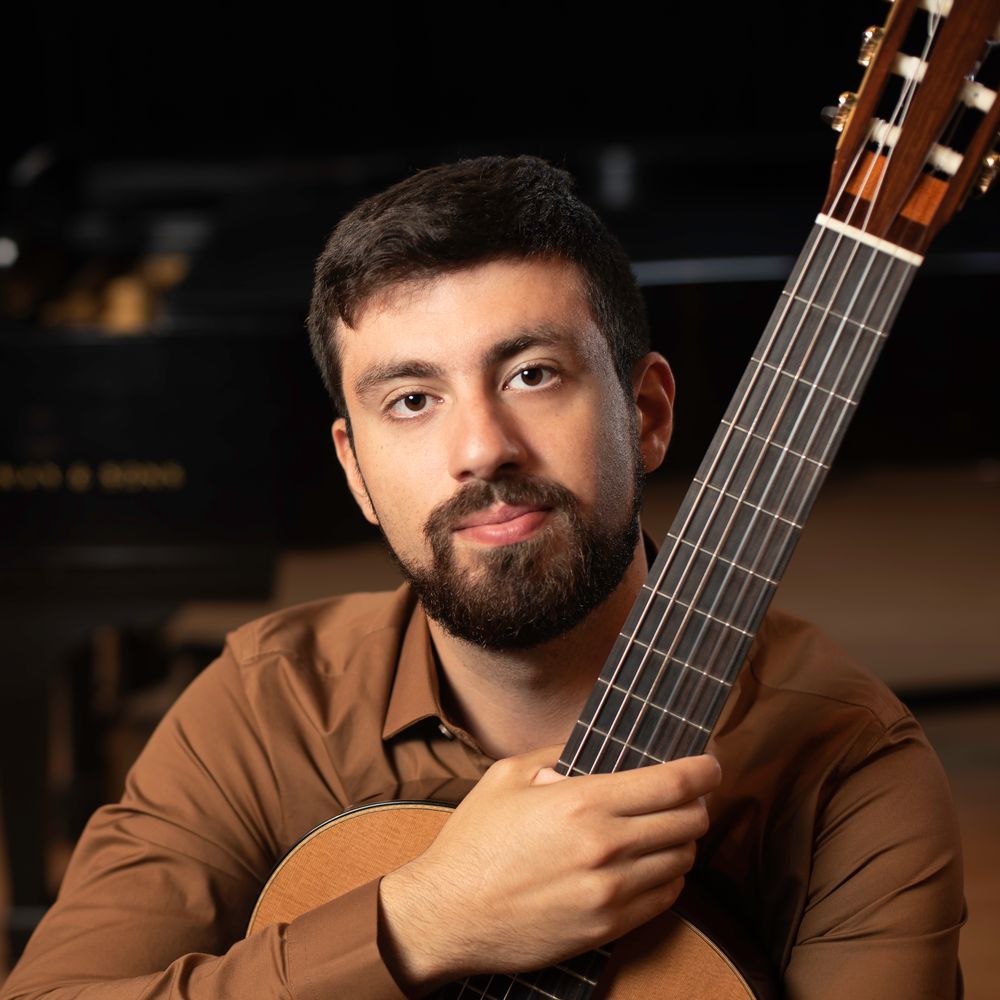 De toujours à aujourd'hui
*** english follows ***
C'est à partir de l'âge de 6 ans que Christ Habib débute l'apprentissage de la guitare classique et  fait son entrée au Conservatoire de musique de Gatineau dès l'âge de 10 ans.
Il a paru dans l'édition 2020 du CBC 30 under 30 Artist list et fait son début avec l'orchestre du CNA en Octobre dernier avec le chef de renommé mondiale Alexander Shelley en interprétant le Concerto pour Guitare et Orchestre à Cordes Op.56 du compositeur Canadien Jacques Hétu.
Il a également été recruté récemment en tant que nouveau membre au sein du Quatuor de Guitares du Canada qui est l'un des plus prestigieux ensembles de guitares au plan international.
Durant son parcours musical, il a eu la chance de perfectionner sa technique et son art en participant durant de nombreuses années au stage de guitare du Domaine Forget. Il a également participé à plusieurs classes de maitre d'artistes de renommée internationale dont Pepe Romero, Judicael Perroy, Odair et Sergio Assad, Matteo Mela, Lorenzo Micheli Ana Vidovic, Marcin Dylla et plusieurs autres.
Ce musicien passionné à eu la chance de se distinguer à plusieurs occasions, particulièrement par l'intermédiaire de nombreux concours qu'il a gagné ou dont il a été classé comme finaliste tel que la 2ème place dans le concours international de guitare classique du Domaine Forget en 2016 et 2019, la 1ère en guitare classique ainsi qu'en musique de chambre en duo de guitares avec Félix Dallaire au concours de musique de Pierre-de-Saurel en 2018, la 3ème place au concours international de l'Académie de guitare de Boston en 2018,  la 1ère place en guitare classique au concours national de Musique (FCMF) à Saskatoon en 2019 et plus encore.
En complétant son parcours scolaire (2019), il a obtenu le prix à la majorité en musique de chambre ainsi que la distinction pour son récital final de maîtrise en musique avec Patrick Roux au Conservatoire de Musique de Gatineau.
Christ Habib started playing classical guitar when he was 6 years old and at 10 years old, he was accepted at the Conservatory of Music in Gatineau.
He was named one of Canada's Top 30 Classical Musicians Under 30 in their 2020 Edition and has made his debut with the NAC Orchestra with renowned conductor Alexander Shelley by playing Canadian composer Jacques hetu's Concerto for guitar and strings Op.56.
In the following year, he was also recruited as a new member of the Canadian Guitar Quartet,  which is one of the top classical guitar ensembles internationally.
During his musical studies, Christ had the chance to go to the Domaine Forget Academy on  numerous occasions, where he had masterclasses with internationally renowned artists such as Pepe Romero, Judicael Perroy, Odair and Sergio Assad, Matteo Mela, Lorenzo Micheli, Ana Vidovic, Marcin Dylla and many others.
Christ has distinguished himself in many competitions, including the National Music Festival in Saskatoon (2019) where he won first place,  the music competition of Pierre-de-Saurel, where he won the first prize in classical guitar as well as the chamber music category with his guitar duo partner Félix Dallaire.
He has also been a finalist in international competitions such as the international competition of the Guitar Academy of Boston where he was awarded the 3rd place and at the international guitar competition of the Domaine Forget in 2016 and 2019 where he received the 2nd place.
He finished his Master's Degree (2019) in music with Patrick roux at the Conservatory of Music in Gatineau and has received a prize in chamber music and graduated with honours.